How To Use Gear Doctors ApolloAir Ultralight Camping Pad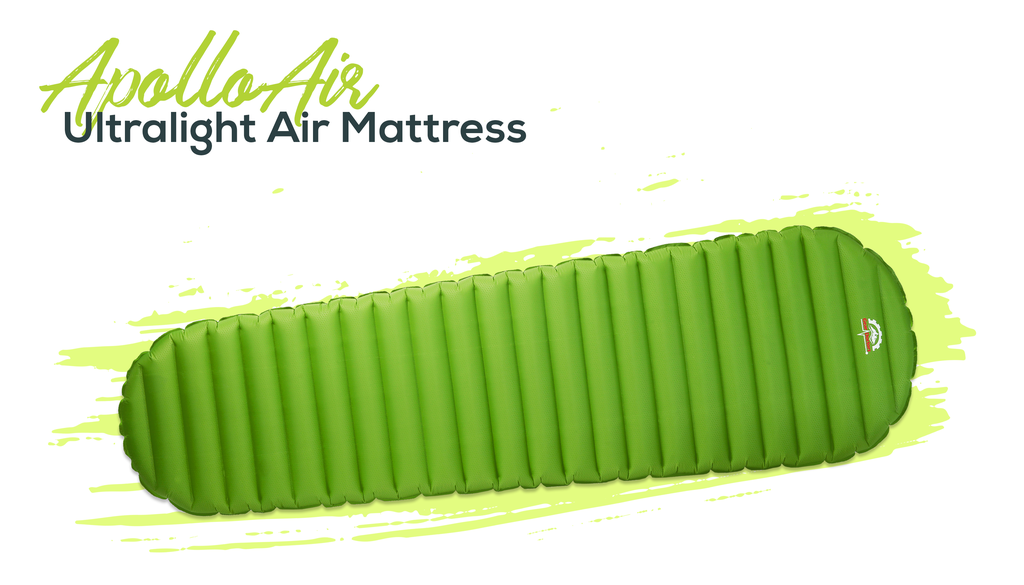 1-

Take the mattress out of the pouch and unroll it
2-

 

Set the valve to (Air-in) state
3-

 

Attach the included pump-sack to the valve
4-

 

Use the 
pump-sack to squeeze air into the valve to inflate the 
mattress

 
5-

 

Adjust firmness by releasing air from the valve using the adjustment Needle included
6-

 Close the valve tightly and now your mattress is set and ready to use! 

 
1-

 After you are done using the mattress open the valve to let the air out
2-

Apply pressure to the mattress with your hands to deflate faster
After it is fully deflated fold one side of the mattress vertically
Fold the other side over the first fold you made
5-

Now th

at the mattress is folded, roll towards the valve to the

release extra air (make sure the valve is open)
6-

 Store the mattress in the carry pouch with the valve open to ensure it protection
•

Periodic cleaning is recommended to prevent food, oils, or other materials from degrading your mattress.



1- 

Fully inflate the mattress and close the valve.



2-

 Use a soft bristle brush and any mild household degreasing cleaner or detergent.



3-

 Rinse and leave the mattress unrolled to dry.

Never store your mattress wet!
1-

 Locate the leak by submerging the inflated pad in a bathtub and check for any bubbles coming out through the leak.
(alternatively, you can rub a sponge with soap and water and check for small bubbles coming out)



2-

 Clean the leak area, mark it, then leave the pad to fully dry.



3-

 Press the patch firmly over the puncture.



4-

 Do not inflate for at least 4 hours to allow the repair to set.
•
UPON PURCHASE:

please test the air mattress by inflating it and store overnight with the valve closed
•

 

ALWAYS TEST BEFORE YOU HIT THE ROAD
•

BE AWARE OF SHARP OBJECTS
•

 

BE AWARE OF EXTREME HEAT

 
warranty©Geardoctors.com
www.geardoctors.com/contact

 
1 comment