How To Use Gear Doctors Ultralight Inflatable Camping Pillow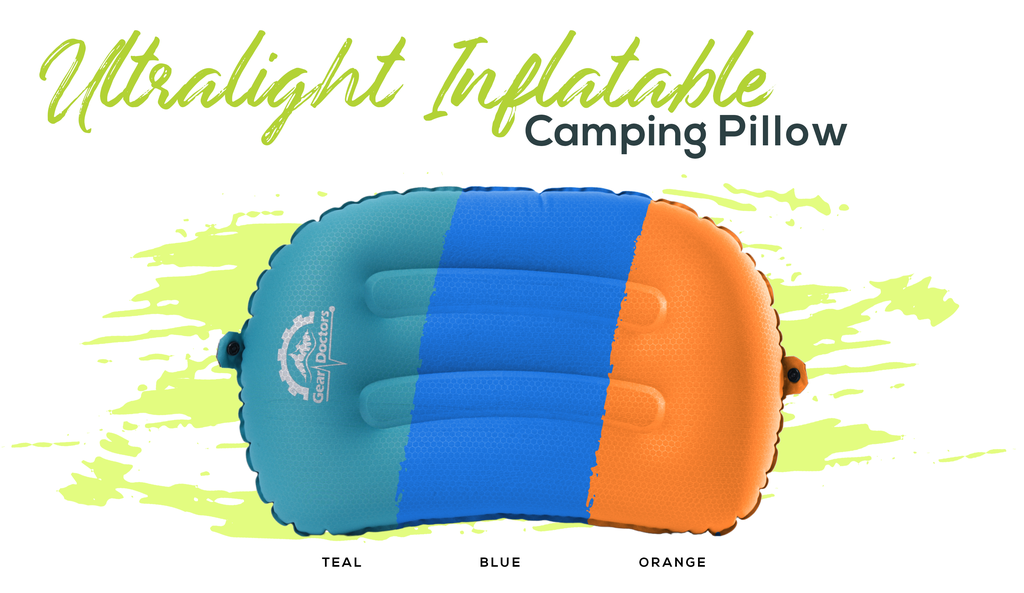 Gear Doctors Camping Pad, made by professional outdoors enthusiasts,
Putting together the best designs, material, and customer service 
•
Ergonomic design
•
Wide head space
•
Adjustable pressure
•
Smart baffle system
•
Silent comfort
•
Tough non-allergenic TPU fabric
•
Anti-slip rubber dots

1- 

Take the pillow out of the pouch, Open the valve and inflate
2-

 Adjust firmness by releasing air from the valve using the adjustment Needle included
3-

 Close the valve tightly and now your pillow is set and ready to use!

1-

Open the valve to deflate the pillow, after it is fully deflated fold it in half horizontally 
2-

Now that the deflated pillow is folded in half, fold it in half again but this time vertically
3-

Fold the pillow one last time
4-

Now that you have folded the pillow 3 times, roll it tightly and store it in the pouch to ensure it protection
•

 Periodic cleaning is recommended to prevent food, oils, or other materials from degrading your pillow.



1-

 Fully inflate the pillow and close the valve.



2- 

Use a soft bristle brush and any mild household degreasing cleaner or detergent.



3-

 Rinse and leave the pillow unrolled to dry. 

Never store your mattress wet!
• 

Please test upon purchase
•

 Do not use your camping pillow as a seat
•

 Please test before you hit the road
•
 Do not overinflate the camping pillow
warranty©Geardoctors.com
www.geardoctors.com/contact